HAMARI PFST, Ltd.
HAMARI PFST, Ltd. was realized in July 2021 from the merging of Hamari's manufacture sites Yonezawa Hamari Chemicals, Ltd. and Chitose Hamari Chemicals, Ltd. HAMARI PFST, Ltd. is wholly owned subsidiary of Hamari Chemicals, Ltd.
HAMARI PFST, Ltd.'s main business is the scale-up studies and manufacture of bulk active pharmaceutical ingredients, their intermediates, food additives, cosmetic active ingredients and other functional organic materials.
The two sites also offer the manufacture of highly active pharmaceutical substances from small to kilogram scale. Moreover, the Chitose site also offer food extraction services (vegetable and fruit concentrates/powders)
Both the Yonezawa and Chitose sites were awarded ISO 14001 certification, and have set their goal on achievimg chemistry while being considerate to the environment.
Hamari strives to develop technologies that make effective use of limited resources, that do not place a burden on the enivronment, that serves mankind's health and happiness. Hamari aims to be a company that is trusted by society, the country and the world as company that makes life worth living.
Head Office
1-19-40, Nankokita, Suminoe-ku
Osaka, 559-0034, Japan
Tel.06-6569-9488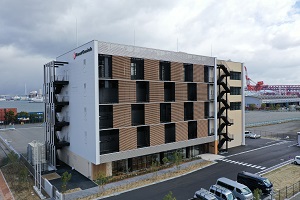 HAMARI PFST, LTD., Yonezawa Site
2-4300-18, Hachimampara
Yonezawa, Yamagata, 992-1128, Japan
Tel.0238-28-3801
HAMARI PFST, LTD., Chitose Site
1007-81, Izumisawa
Chitose, Hokkaido, 066-0051, Japan
Tel.0123-48-4821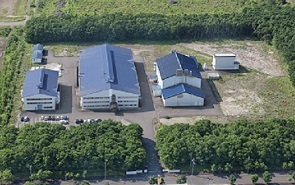 Established
Merged

October 3, 2014
July 16, 2021
Chairman
President

Tokiro Takami
Teruyoshi Watanabe
Business

Manufacture of the followings:
 Human pharmaceuticals (drug substances, drug substances' intermediates), veterinary drug substances, health dietary ingredients, food additives, food (vegetable and fruit concentrates/powders) and other chemicals.
ISO14001

Yonezawa Site
(JQA-EM1323)
Feb 16, 2001 Initial certification (Japan Quality Assurance Organization)
Dec 22, 2017 Recent re-certification
Chitose Site
(02ER・283)
Apr 1, 2013 Initial certification (High Pressure Gas Safety Inst. of Jpn, ISO Exam. Ctr.)
Dec 20, 2017 Recent re-certification
US-FDA Audit

Yonezawa Site
Apr 2006 Onsite
Mar 2013 Onsite
Nov 2015 Onsite
Sep 2019 Onsite
Mar 2021 Written
HACCP
Hokkaido

Chitose Site
Dec 19, 2018 Initial certification
Organization Chart