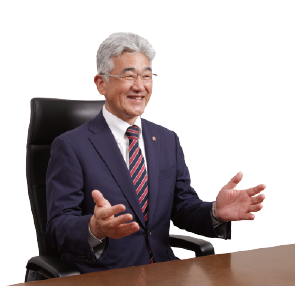 Tokiro Takami, President
Hamari Chemicals, Ltd. was founded in 1948 as HAMA Research Institute, a manufacturer and vendor of the highly pure artificial sweetener Saccharin.
Over time, we established chemical synthesis as our core technology by combining a diverse range of experiences and expertise to become a strong and reliable manufacturer of active ingredients and their intermediates for the pharmaceutical, health, dietary and cosmetics industries.
With a focus on research and development, we have evolved to be a company with unique strengths in new drug development technologies, that has merited globally-recognized patents in manufacturing methods.
With strong support from our many valuable customers, our market coverage has grown to encompass the entire world.
We will continue to develop unique technologies that are beneficial to the planet, to further evolve and earn the esteem of our customers, and to become an exceptional global organization.